Yvonne Okwara Biography and Wiki
Yvonne Okara  is an African Kenyan television personality, working as the Senior News Anchor at the free-to-air television channel owned by Royal Media Services, Citizen Television.
Yvonne Okwara Age and Birthday
Okwara is 36 years old as of 2019, she was born on March 16, 1983, in Nairobi, Kenya. She celebrates her birthday on March 16th every year. Yvonne will be 37 years old on Mar. 16th 2020.
Yvonne Okwara Height and Weight
Okwara appears to be quite tall in stature of her photos, relative to her surroundings, are anything to go by. However, details regarding her actual height and other body measurements are currently not publicly available. We are keeping tabs and will update this information once it is out.
Yvonne Okwara Education
Okwara is a proud undergraduate of the Jomo Kenyatta University of Agriculture and Technology, BSc Microbiology, Zoology, Botany, Chemistry.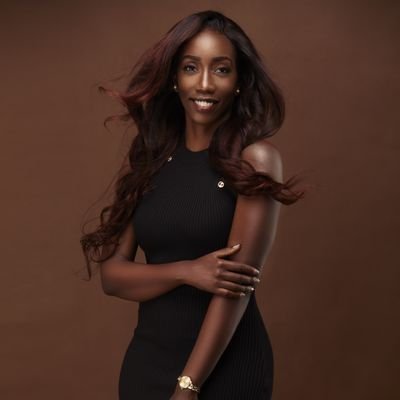 In addition to her educational background, Yvonne has hosted national discussions on civic education on Kenya's constitution and historic 2013 elections and also covered the political party primaries and general elections of 2013, the Supreme Court Election Petition and the inauguration of President Uhuru Kenyatta.
Yvonne Okwara Parents
Speaking of her background, not much is known about her parents. However, she discloses in her biography that she is the last born of three children of Ms. Esther Ambale Sande.
Yvonne Okwara Siblings |Brother
In the year 2018, the Citizen TV Presenter, Yvonne Okwara was moaning the death of her elder brother, Albert Okwara, aged 50, who had been living with a disability as a deaf-blind person. Okwara took it to the social media to share how they had a strong bond but now he is finally gone.
Following a long emotional post last year, 2019, titled 'My Journey with Albert Okwara' on social media, the TV anchor opened up on living with her brother who was disabled.
"The world of disability is a lonely one! The road has been lined with tears, pain, dashed hopes. But it has also had wonderful lessons that have made me who I am today! Let me explain, Albert is deafblind. He does not see, speak or hear," her post read in part.
She also opened up to say that her brother's condition only brought about pity, shame, and endless questions and so she didn't want to talk much of it. However, she disclosed that Albert's condition was as a result of German measles, that came by while her mother was pregnant.
The disease 'bore' complications and later gave way to mental retardation, deafness, and blindness. It was during this time that Okwara's mother went door to door in hospitals looking for answers in vain.
Yvonne Okwara Husband
Okwara is a married lady. She is married to her current husband, Andrew Matole Konde, a veterinary surgeon who was previously married to Alice Manyole Matole. Yvonne and Andrew had three children Linda, Faith, and Emmanuel.
Yvonne Okwara Marriage
After dating for quite some time, Andrew Matole and Yvonne tied the knot on the 6th of December, 2014, in an invite-only wedding held at Crown Plaza Hotel in Nairobi.
However, there were rumors that the wedding venue had to be changed several times after some of Andrew's mistresses threatened to disrupt the wedding ceremony. Pastors at NPC Valley Road Church denied officiating the wedding since he has not officially divorced his first wife Alice.
Yvonne Okwara Citizen TV | Yvonne Okwara Leaves KTN
Speaking of her career, Yvonne Okwara has been on the screen working in the media industry for over 10 years. Prior to that, she started by working at Walker's hotel, where she was paid sh150. "The restaurant opened at 9 AM. We had to be in at 7 AM. Closed at 8 PM. Stayed till 10 PM to clean up. All for 150bob. But I learned a lot. To respect wait staff and dealing with people! "A smile goes a long way. Earned more in tips this way!" she advised.
Her passion for journalism grew since she was about 10 years old when she watched her favorite news anchors filing reports, and also she hosted KBC's children variety show.
Indeed, even as a producer, she would do voice-overs for money matters, a business show on NTV. Nation Media then opened up QTV and she again signed on as a producer. However, in November 2012, she moved to KTN.
There, she worked as a Senior Anchor and content producer, hosted the Sunday night talk show 'Checkpoint', where she moderated analysts in a no-holds-barred assessment of the week's biggest stories and was also the head of news anchors.
On 22 April 2018 Yvonne Okwara finished her 5-year contract with KTN and joined Citizen TV in June 2018. She currently voices over work for TV shows like Samantha Bridal TV show that pretense on NTV.
Yvonne Okwara Awards and Achievements.
Yvone has moderated several local and international panels comprising Melinda Gates, Former US Secretary of Treasury Jack Lew, World Bank President Jim Yong Kim, Tharman Shanmugaratnam, Chairman Monetary Authority of Singapore, Governor Central Bank of Kenya Dr. Patrick Njoroge, Former IMF Deputy Managing Director Min Zhu, UNAIDS Executive Director Michel Sidibe, Bishop TD Jakes, as well as former AfDB President Donald Kaberuka. In 2017, she moderated the Presidential Debates in Kenya.
Okwara is also a media consultant for Kenya's National Defence College, and sits on the ENACTUS Business Advisory Council. She is a board member at CBM Kenya, a development organization that works to improve the lives of persons with disability, and chairs the Advisory Board of Africa Uncensored, an independent media house set up by Kenya's finest investigative journalists. Yvonne is a Bloomberg Africa Leadership Initiative Media Fellow.
Yvonne Okwara Salary
According to our reliable sources, Okwara's annual salary ranges between Ksh500,000 – 600,000.
Yvonne Okwara Net Worth
Okwara has not revealed her net worth. She is a simple person and never likes to attract public attention by publicly displaying her wealth. However, this section is under review, we will update you when details about her net worth are revealed.
Yvonne Okwara Pregnant
Since Yvone got married to Andrew, people have been spreading news of her not having kids of her own, despite the fact that Andrew shares three children with his ex-wife Alice.
The fact that the age difference between Yvonne and Andrew is 16 years, has been a ground for judgment she has received on social media, where people went on to ask her when she is giving birth:
"WHEN ARE YOU GIVING BIRTH AMA WEWE NI MEMBER WA KUENDEA WAZEE SAA HII HUPATI MTOTO. ON BEHALF OF ALL THE… AT LAST YOU'VE ASKED ON OUR BEHALF BRUV. THANK YOU"
Yvonne went on to ask the concerned social media user why he is concerned with matters of her womb.
She wrote:
"YOU'D LIKE TO HAVE A SOBER DEBATE ON MATTERS OF MY WOMB? OK. LET'S GO. LET'S HEAR YOU OUT. LET ME REFER YOU BOTH TO THE AUTHORITY ON THIS MATTER. HIS NAME IS GOD. HE LISTENS TO ALL, THE CHIEF SCRUTINISERS LIKE YOU AND THE HUMBLE SINNERS LIKE MYSELF. LET'S SEE IF HE WILL REVEAL TO YOU HOLY ONES THE SECRETS OF MY WOMB!"
Yvonne Okwara Weight Loss |Gym
Immortal magnificence Okwara is unrealistically perfect with stunning great looks, desirous breathtaking physical make-up, and attractive appearance.
Having kept up a sound daily schedule with a serious exercise routine, she gets an eye-getting stunning physical make-up. The ideal mix of good looks and ability, Okwara is a flat out charmer with entrancing looks, grand appearance, and fortifying person.
Everlastingly great to watch both onscreen and off, she guarantees to draw the consideration of crowd with her super-rich looks, magnificent mien, and trademark class.
Strangely beautiful, Okwara has an ideal facial element with an ever-brilliant skin composition, expressive dark-colored eyes, sharp cheekbone, and a boggling grin that makes her unmistakable of all.
Notwithstanding her mind-boggling looks, she is overly athletic with chiseled constitution coordinated by conditioned abs and manly biceps worked through a hazardous exercise normal and exacting eating routine.
Yvonne Okwara Surgery and Hospitalization
In 2018, it was announced that Citizen TV's own, Yvonne Okwara underwent surgery just months after embarking on a healthy living journey. The journalist had finally shared a few details about the pain she has gone through in 2018.
According to her, things don't always go as planned and she has learned to take everything a step at a time from surgery, losing weight and living a healthy lifestyle and dealing with loss following the deaths of her brother, her uncle and her father in law. Okwara did not dive deep into details of her recent surgery though she has been recovering.
IT'S GOING TO BE A LONG CHRISTMAS. 2ND SURGERY IN ABOUT 13 MONTHS! RECOVERY ROAD AHEAD LOOKS GOOD. BACK HOME NOW. GLAD TO BE ALIVE. MERRY CHRISTMAS EVERYONE!
On her weight and the surgery, Yvonne wrote:
DEAR GOD, THANK YOU FOR 2018!
IT'S BEEN A YEAR OF CHANGE, TRANSITION FOR ME.

CHANGE IN MY HEALTH. I MADE SIGNIFICANT MOVES TO GET FIT AND HEALTHY, HAD SURGERY AGAIN. BUT I'M GETTING BACK ON THE SADDLE.
THANK YOU GOD, FOR IN ALL THIS, YOU'VE HELD MY HAND! I'VE NEVER WALKED ALONE.
2019, NO MATTER WHAT CHANGES COME MY WAY, I SHALL GET THROUGH THEM AS I HAVE DONE THIS YEAR! GOD'S GOT ME! HE'S GOT YOU TOO!
On losing her dear brother who had a disability, and other family members Okwara revealed she has been learning how to deal with the painful loss.
Yvonne Okwara Bleaching
Citizen TV news anchor Yvonne Okwara once opened up to explain about being discriminated against while trying to make it big on television.
Okwara's revelation came after Citizen TV run a feature story on skin lightening, highlighting how some women and men with delusional thoughts about beauty have gone on to ruin their skin.
There is a perception out there that light-skinned women are more pretty than their dark-skinned counterparts, this has made the likes of Vera Sidika, Bridget Achieng, and many others with self-esteem issues to bleach their entire body.
Yvonne opened up about being discriminated against after the feature aired on Citizen TV, she revealed that she was told that she was too dark for television.
"I will tell you when I started out there were so many people that thought I couldn't be on television because I was too dark. Others even suggested that there would be quite a lot of makeup that would be needed to make me presentable. I was too dark to be on TV… I fought! And that's what happened to me…you have to be something else. You have to be smarter. You have to be 10 times better," said Yvonne Okwara.
Yvonne Okwara Miguna Miguna
On Friday, 3 April 2020, Citizen TV's own Yvonne Okwara was trending on Twitter for the better part of the day and the shyless controversial lawyer Miguna Miguna, called out Kenyans who were attacking her, stating that Yvonne had a right to express her opinion.
"Yvonne Okwara is entitled to her opinions, just like all of you are. Stop attacking Yvonne for expressing her opinions. Democracy, the rule of law and constitutionalism demand no less. Yvonne is one of the most thoughtful Kenyans alive," Miguna stated.
He went on to warn netizens against curtailing the news anchor's opinions through intimidation, harassment, threats or unwarranted attacks on her.
"Present your own opinions robustly. Interrogate and deconstruct hers with reason and logic. We need to expand our democratic space and guard against tyranny," Miguna wrote on his Twitter page.
In conclusion, Miguna agreed with netizens that Yvonne went beyond the pale by calling for the arrest of social media users for expressing their opinions.
"Finally, I agree that Yvonne went overboard by calling for the arrest of #KOT who had equally expressed their opinions as prescribed by the Bill of Rights. However, we should critique that aspect of her anti-democratic opinion through reason; not vigilantism," he stated.
The news anchor ignited an outburst online following her rant on Citizen TV's News Gang show on Thursday night, April 2.
In the show, Yvonne agreed with Health CS Mutahi Kagwe that sleuths should arrest all social media users who mocked COVID-19 survivors Brenda Cherotich and Brian Orinda. Okwara argued that the attacks were directed only at women, igniting a gender debate online.
It is her remarks that raffled a few feathers on social media, making her trend at number one the whole of Friday. During a presser on Thursday, Health CS Mutahi Kagwe condemned the act in the strongest terms possible urging Kenyans to shun the behavior he claimed was unpalatable.
"I am deeply saddened that a section of Kenyans has taken to social media to make a mockery. Yesterday, I informed you about our two young people who have recovered from this deadly Coronavirus disease.
"However, some have decided to trivialize our efforts and in so doing, trivialize two Kenyans. It is shocking that some have decided to make fun and brand our efforts as a PR Exercise," stated Kagwe.
Who is Yvonne Okwara?
Okwara is a well-known news anchor for Citizen TV. Prior to joining Citizen TV, she wrote KTN.
How old is Yvonne Okwara?
Okwara is a Kenyan national born on 16th March 1983, in Nairobi, Kenya.
How tall is Okwara?
Okwara has not shared her height with the public. Her height will be listed once we have it from a credible source.
Is Yvonne Okwara married?
Yes, she is engaged to Andrew Matole Konde. They got engaged on the 6th of December, 2014. However, Matole had three children from his previous marriage with Alice.
How much is Okwara worth?
She has not yet revealed her net worth. We will update this section when we get and verify information about the wealth and properties under her name.
How much does Okwara make?
According to our reliable sources, Okwara's annual salary ranges between Ksh500,000 – 600,000.
Where does Okwara live?
She is a resident of Nairobi, Kenya we shall upload pictures of her house as soon as we have them.
Is Okwara dead or alive?
Okwara is alive and in good health. There have been no reports of her being sick or having any health-related issues.
Where is Okwara now?
Okwara is pursuing her career in journalism. She is working as a news reporter at Citizen TV since June 2018.
What is Yvonne Okwara Home Country?
Okwara is a proud Kenyan.
Yvonne Okwara Twitter