Trey Gowdy Biography
Harold Watson "Trey" Gowdy III is an American lawyer, former prosecutor and statesman presently serving as the US Representative for South Carolina's 4th congressional district. He embarked on a legal career in clerical position in the South Carolina Court of Appeals and then went on to serve the District of South Carolina as a federal prosecutor in the early 1990's. Serving the position for around six years, he prosecuted varied federal crimes and attained highest performance ratings that can be achieved by a federal prosecutor, two years in succession.
A member of the Republican Party and the Tea Party movement, he served as Solicitor for South Carolina's 7th Judicial Circuit prior to his election to the Congress. Gowdy as US House Representative since 2011 serves on the House Committees on Oversight and Government Reform, Ethics, Education and the Workforce and Judiciary. He is also the Chairman of the Judiciary Committee's Subcommittee on Crime, Terrorism, Homeland Security and Investigations. He also serves as Chairman of a House Select Committee to investigate events surrounding Benghazi terrorist attack in 2012.
Trey Gowdy Age
Trey Gowdy was born Harold Watson Gowdy III on August 22, 1964, in Greenville, South Carolina
Trey Gowdy Education
In 1986, he obtained a BA degree in History from 'Baylor University'. He then went on to obtain a Juris Doctor degree from 'University of South Carolina School of Law' in 1989 where he remained a member of the scholastic honor society 'Order of the Wig and Robe'.
Trey Gowdy Career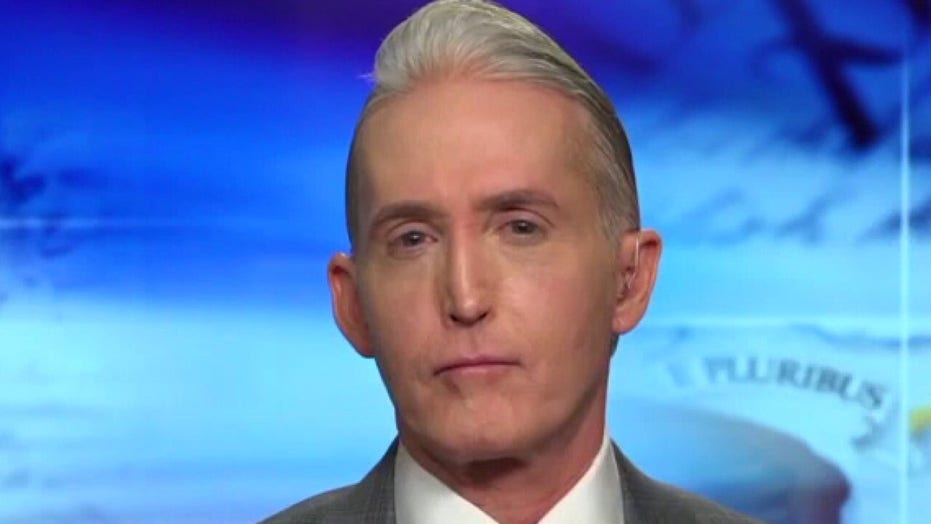 Beginning his legal career as a clerk he worked for John P. Gardner on the South Carolina Court of Appeals and went on to serve George Ross Anderson, Jr., a judge of US District Court.
He then started practicing privately and in April 1994 he was chosen as a US federal prosecutor. His tenure in such capacity saw him prosecuting a wide range of federal crimes including cases associated with child pornography, murder, bank robberies and narcotics trafficking rings among others.
He was successful in prosecuting one of 'America's Most Wanted' suspects J. Mark Allen that won him the Postal Inspector's Award. As a federal prosecutor, he also earned highest performance ratings successively for two years.
In order to run for 7th Circuit Solicitor, Gowdy quit the United States Attorney's Office (USAO) in February 2000. In the Republican primary he beat incumbent Solicitor Holman Gossett while in the general election he ran unopposed thus becoming the Solicitor for South Carolina's 7th Judicial Circuit.
Leading an office of twenty-five attorneys, Gowdy took several initiatives as 7th Circuit Solicitor including setting up a Worthless Check Program and a Violence Against Women Task Force, putting into action a Drug Mother Protocol; and expanding Drug Court.
He got re-elected unopposed in 2004 and in 2008. While serving the position he featured in two episodes of the American documentary-style series 'Forensic Files'; in the American weekly TV news magazine/reality legal show 'Dateline NBC'; and in the public TV network 'South Carolina Educational Television'.
Among the criminal cases he prosecuted there were seven death penalty cases.
Gowdy declared his intent to run for the US House of Representatives elections from South Carolina's 4th congressional district in summer 2009, challenging incumbent Republican US Congressman, Bob Inglis.
During the June 2010 primary elections, Gowdy earned 39% votes while Inglis and other challengers namely Jim Lee, David L. Thomas and Christina Jeffrey earned 27%, 14%, 13% and 7% votes respectively.
Trey Gowdy Wife
He is married to Terri (née Dillard) Gowdy. She was one of the finalists of the Miss South Carolina contest and became Miss Spartanburg. Terri presently serves as a teacher's aide in the Spartanburg School District.
The couple is blessed with a son, Watson, who is in his sophomore year at the 'Clemson University', and a daughter, Abigail.
Trey Gowdy Net Worth
with an estimated net worth of $212,499
Trey Gowdy Twitter